Making Your Vision a Reality
Many time clients following this Program assume that creativity means picking up a paintbrush or playing a musical instrument etc. So many aspiring Artists think that Being Creative is a quality only Painters, Writers, Novelists or Musicians possess.
​
In truth, Creative Creators is What & WHO We ARE !
​
This Program will teach you and give you ALL the Tools so you can begin your own Journey in Automatic/ Stream of Consciousness Writing.
In Order to Use your Creativity, you need to sometimes find it 1st.
​
You can develop rituals & practices with the aim of increasing your creative flow: overcome writer's block & find inspiration in your daily life.
- Practice yoga first thing in the morning
- Create an Altar, Space Clear regularly, Smudge, Self Massage
- Look for ways to expand your consciousness, be more Mindful and Self Aware, and open your mind.
Through self-exploration processes, you can discover & explore Automatic Writing.
Make it Happen
​
A Very Important Tool for Stream of Consciousness Writing is . . . Daily Journaling.
Self Acceptance, Self Love, Self Care, and Self Awareness seems to be the medication this world needs.
Personal experience & essential wisdom can dissipate like a dream unless they are written down.
Keeping a Journal is an effective way of recording your Spiritual Journey. It is an exciting way to tune into your Inner voice and let it heal and guide your life.
Every time you feel any little hint, twinge, vibe or subtle notion, rather than mulling it over and wondering whether or not it is valid, or ignoring it, simply notice the "vibe" and write it down or record it.
Writing down or recording these feelings will accomplish several important things.
​
Time to tune in. To feed our lives and Souls with what we need to experience some joy. Contemplate our Soulful Intentions. To Hold some Space for "Me-Time". To Find that Place of Stillness within, where you can hear your Soul Speak . . . where you can listen to your Body.
Bring all of our pieces together & acknowledge our Journeys.
Make peace with it, celebrate it.
What is Automatic / Stream of Consciousness Writing?
​
It is a tool that's used for self-healing and developing your relationship to your Soul Self and free flow inspiration.
It is a writing practice of exploration experienced during a trance-like state where the writer is an observer of the stream of consciousness. During an automatic writing session, the writer allows Information to flow through him/her - and then translates it into words written or typed onto paper, until the flow ends.
Anyone can learn the process. My own experiences have been truly enlightening. Practising Stream of Consciousness writing is being 'in flow' while writing.
It is a simple process. You write on paper with pen or pencil without engaging the conscious mind. You do not try to write words, you simply let your hand move.
​
The process enables us to use the stream of awareness below conscious thinking.
​
Benefits of Automatic Writing
​
✤ Connecting you to the source of information you cannot access with your mental-chatter mind, whether that information comes from yourself (subconscious or superconscious self) or from Source.
Automatic writing is a great way of communicating with your Own Inner Guidance/ Soul/ Source and letting your creativity flow.
➢ Automatic writing can help you clarify your intuition and understand yourself or your subconscious on a deeper level.
​
​
So Where does the Information come from?
​
Automatic Writing has become yet another topic that is greatly misunderstood and frowned upon by religious groups, mainly because of its mi-use by psychics. Automatic writing became another tool of divination for channelers and mediums. Another tool of the mystics. But the fact is that many - even famous writers - and poets use this practice as a way to stimulate their creative mind.
It's important to know with "whom" you want to write with before you begin. The techniques I teach in this Program is simply to tune into your Own Guidance and Source and NOT to Channel-Write another entity. We will get back to this in the next Lesson in more detail.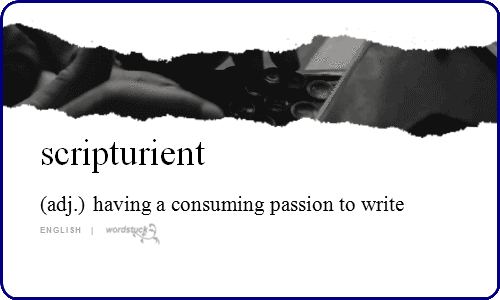 You re-discover your Creativity with a process Julia Cameron calls The Morning Pages . . in her book: " The Artists Way "​.
☞ 1- 3 Pages of Longhand writing . . . . Strictly Stream of Consciousness.
☞ Pages are meant to be simply the act of mixing the hand across the page & writing down whatever comes to mind.
☞ These morning pages are primary tools of creative recovery.
☞ Your mood doesn't matter.
Every Morning... get up & write 1- 3 Pages of Longhand... Stream of Consciousness Morning Writing
Write for 20 minutes Daily
​
Create a practice in which you write for 20 minutes in your journal every day. You can write about anything that comes to mind. Write for 20 minutes in one stretch, without breaking or stopping.
This sounds easy, but it may or may not be.
Allow yourself to write whatever is on your mind; this can be your way of sorting out what is going on in your emotional world, your daily life.
Write whatever you like, but don't skip a day.
Write even when you don't want to or when you have nothing to say. Write at least 20 minutes, without getting up, moving, checking your messages, etc. Just write, until the time is up. See what happens.
​
​
Create the Time & Space to Write and Be Creative​
​
It's important to have a designated space where you can write. Part of it is also creating a clear "headspace". I have found that writing outside, in nature works the best for me. Do not attempt to write in a place that feels heavy or is cluttered with stuff.
​
I always have my Camera and Computer with me - wherever I Go. Never know when inspiration might strike.
These are pictures of some of my favourite writing spots while travelling. At home, I write at my desk.
Blue Spirit: Costa Rica. While on a Yoga Retreat

Coffee Shop. Takapuna Beach. Auckland, New Zealand

Coffee Shop, Lake Louise. Alberta Canada

On the Beach at Sunset, Vidanta Los Cabos, Mexico

Next to the Bow River. Canmore. Alberta

Next to Swimming Pool. Maui. Hawaii

On the Beach ( my favourite spot !) Sayulita. Mexico

On the Hills at Lake Louise. Alberta. Canada

Coffee Shop, Venice, Italy.

Early one winter morning. Abraham Lake. Alberta. Canada

Coffee Shop on the Plaza in Soriano, Italy

Cabo San Lucas, Mexico

Swimming Pool. Cabo San Lucas. Mexico

Coromandel Coast- Hahei. New Zealand

Home. With my Adorable Annabel keeping me company

Lake Moraine, Alberta, Canada

Le Manoir des Deux Amants Connelles, France

Next to the Lake, Waterton National Park. Alberta. Canada

On the Beach. Mayan Palace. Riviera Maya. Mexico

Two Jack Lake, Banff National Park, Alberta, Canada

Next to the Pool. Sayulita. Mexico

Next to the Pool ( again). Mazatlan. Mexico
The Artists Date
While being on Your Artist date, you are Receiving - opening yourself to Insight, Inspiration, Guidance.
​
An Artists Date is a Block of Time, especially set aside & committed to nurturing your creative consciousness, Your Inner Artist. . .
A Play Date.
Yes, Your Artist needs to be taken out, pampered, & listened to.
Your Artistic Side is like a Child... She/ He WANTS TO PLAY !
Your Art Needs More Playful In-flow !
Art is an Image - Using System. . . like an Inner Well / Artistic Ecosystem.
​
As Artists we need to learn to be Self Nourishing. Consciously replenish our creative resources. Filling your Inner Well involves active pursuit of Images to refresh our artistic reservoir.
​
Art is Born in Attention !
​
In order to function in the language of Art, we must learn to Live in it Comfortable.
​
The Artists Language is a sensual one, a language of FELT experience.
Play Music
​
Music changes your brain waves and prepares you for creativity, inspiration and meditation. Choose music that can be played continually for the entire exercise that does not have words or anything distracting. It should be gentle and be able to assist your mind in altering it's consciousness.
Time Travel
​
Imaginary Lives . . . If you had 3 Parallel lives to lead . .
What would you do in each of them? . . . Journal about that.
Have Fun !
​
1. __________________________________________________
​
2. __________________________________________________
​
3. __________________________________________________
Take your " Writer - Artist" for a Walk . . . . just the 2 of You.
Brisk 20 min walk to get your Consciousness moving.
Figuring out the 5 " W's " of Writing . . .
​​
🖌 Who are You as a Writer ?
_________________________________________________________
🖌 What makes you a writer ?
What initially ignited the spark in your heart to make you want to write in the first place?
____________________________________________________________________________
​​​
🖌 What stories do you always find yourself returning to?
____________________________________________________________________________
​
🖌 Why do You Want to Write ?
What are you hoping to achieve in your writing?
____________________________________________________________________________
​
🖌 Why Do you Wake up every day ?
What Motivates You ? What Ignites Your Spirit ?
____________________________________________________________________________
​
​
​
​​​
Bibliography & References​
Five-Minute Writer: Exercise and inspiration in creative writing in five minutes a day by Margret Geraghty

25 Ways to be More Creative by Pam Grout

Author 2.0 BluePrint by Joanna Penn

Snoopy's Guide to the Writing Life Hardcover by Barnaby Conrad

The Artists Way & The Artists Way Workbook by Julia Cameron.

The Real Good Writer's DNA by Rachel Giesel

The Pocket Muse: Ideas and Inspiration for Writing Paperback by Monica Wood

The Writing Life by Annie Dillard

Write for Your Life. Home Seminar for Writers by Lawrence Block.
Cultivating a Loving Heart
Love is an innate capacity, and when we intentionally cultivate it, love shifts from a state to a trait. This meditation offers guidance on how to access love, and open ourselves to it in a way that serves this awakening of our hearts.
​
" Know that you're rewiring your brain, your heart, your body, your mind – and that the more times you do this, the more you really give it 20 or 30 seconds to feel the loving directly, the more access you have to this very innate capacity in your being."​
​
~ by Tara Brach ~
Reflection - Cultivating Loving Heart
-
Tara Brach